This board was used with a wide range of consoles from the SCPH-5000's, and SCPH-5500's, to even some SCPH-7000's and SCPH-7500's.
I sell MM3 modchips in my store.
For more information about MM3 chips click here, for more information about PS1 modchips click here.
PU-18 MM3 modchip installation diagram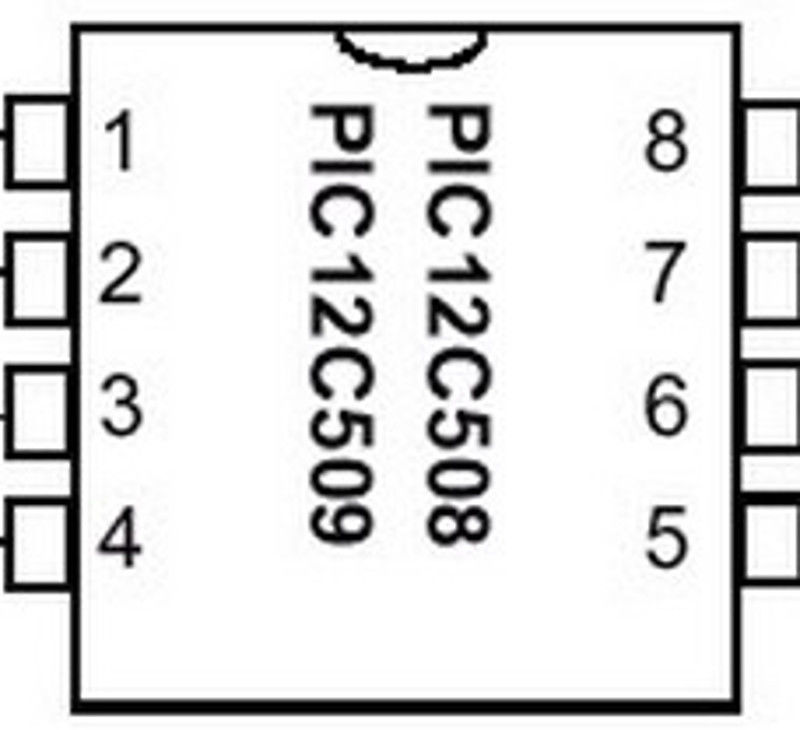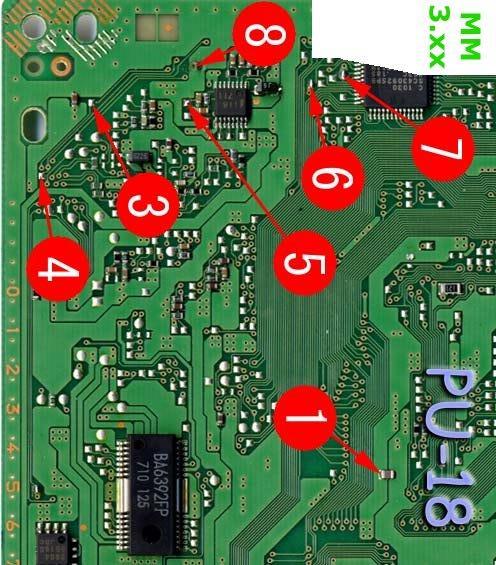 Above is the diagram for the PU-18.
All of the points are fairly easy to solder to, with the only tricky point being pin one. Just don't apply too much pressure or you might knock the capacitor off of the board.
Installation tips
Here are some tips I have for you when you are soldering your chip into the PU-18.
Cut your wires to be as short and direct as possible.
Don't connect pin two of the chip to anything.
Pin 4 can either be connected to the pin 4 location in the diagram, or pulled high by connecting it to pin 1 on the chip.
Placing the chip in between the circles for pins 3, 5, and 6 seems to be the ideal location.
Flatten the legs of the chip so it can more easily fit underneath the board.
Example installations
This section has photos of some successful installations which you can use to get a better understanding of how everything is wired and positioned.
Here are some installations I've done in some SCPH-5501's. The first image shows a somewhat cleaner installation using alternate points for pins 1, 3, and 8. Chances are there are alternate points for 1 and 8 that are on the chip I soldered pin 3 to, which could result in an even cleaner installation.
The image below shows a more standard installation using all of the points in the diagram.