One of the revisions of the slim PlayStation 2 was the V13. They were found in some of the SCPH-7000x models available worldwide. The V13 is a slightly improved version of the V12 which fixed the laser issues with the V12, while still retaining the full PS1 backwards compatibility lacking in later models. Matching console model numbers and board numbers are listed below.
I sell Modbo 5.0 modchips in my store.
You can find the model number on the sticker on the bottom of the console, and the board number is printed on the PS2 main board if you take apart your console. Note that there can be multiple board numbers within a specific model number.
NTSC-J (Japan):

SCPH-70000 CB (GH-037-01)

NTSC-U/C (USA)

SCPH-70001 CB (GH-032-13)

PAL

SCPH-70004 (GH-032-12, GH-032-13)
Note that there are multiple versions of the Modbo modchips available, but the installation diagrams are all the same. Some example versions are Modbo 3.0, Modbo 4.0, Modbo 5.0, and Modbo 750.
For more information about Modbo modchips click here, for more information about PS2 modchips in general click here.
V13 Modbo installation diagram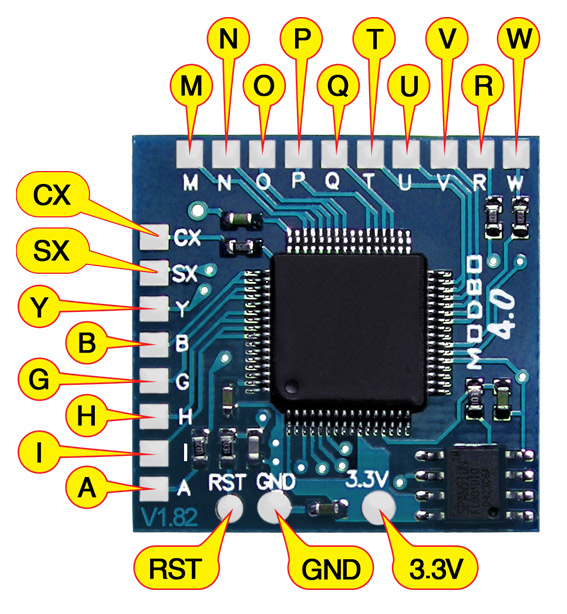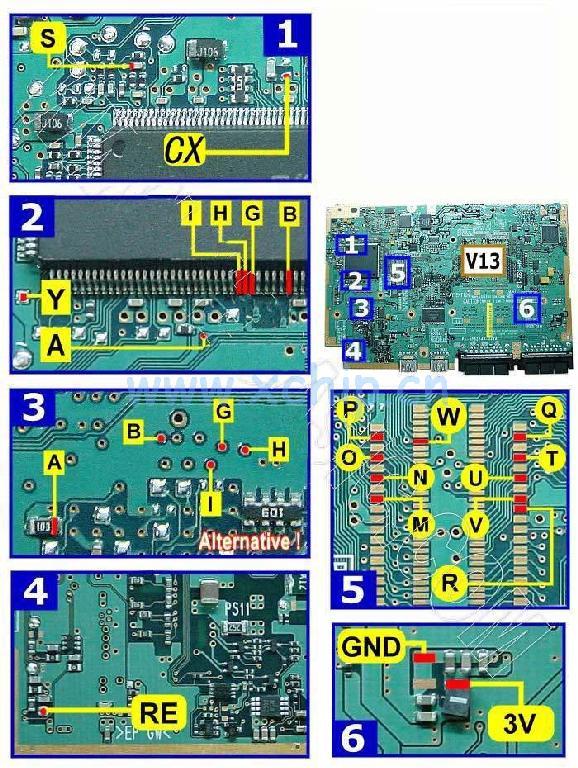 Installation tips
Here are some tips I have for you when you are soldering your chip into a V13.
Using 30 AWG solid core wire works well for most of the points.
Use some thicker wire for the 5V and ground wires.
Make sure wherever you are putting your chip won't cause any issues when putting the system back together, PS2 slims fit together very tightly.
The alternative A, B, G, H, I points are much easier to solder to than the points directly on the chip. Just stuck a longer 30 AWG wire through the via and apply a little bit of solder.
Example installations
This section has photos of some successful installations which you can use to get a better understanding of how everything is wired and positioned. Leave a comment and I'll add your installation to the list
William Quade (me)